We buy all Aluminum and items made of aluminum. Below are a few items, but don't be deceived, we accept everything that is made of aluminum.
Bring it in and we'll weight it & pay you. It is super easy to make some extra cash recycling items made of aluminum in our convenient & clean facility.
We understand you don't scrap every day, let us help you understand the process and show you how to upgrade your aluminum items to get the most money. It will be Fast, Fun and Friendly!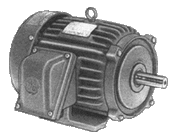 Currently NOT PURchasing metals
You May Still Drop any Metals off For FREE
We do not have the staffing to purchase scrap metals at this time.